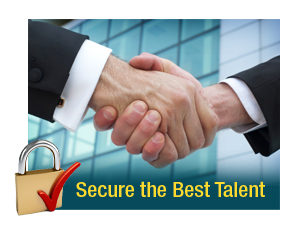 Employers
International Recruitment Exchange Services, Inc. recruits International Interns/Trainees for your company from 3 months up to 18 months. As a host company you will truly benefit from recruiting Internationally as these candidates are committed to helping your business and will bring new ideas with a different culture background. We go the extra mile to ensure our candidates are matched with the most appropriate company, based on their background, qualifications, skills and career goals. We truly search for the perfect candidate for the perfect employer. We understand a great business starts with great people!
Our candidate selection is very unique, not only will you receive qualified candidates but those with a video interview link on their resume. You will be able to view their skills, past experience, English level and a video introduction of themselves to help you better understand their desire to come to the US. We are based here in the US and have offices located throughout the world. Our services are FREE to you! We know exactly what hotels and employers are looking for when it comes to hiring individuals in your company. International Recruitment Exchange Services, Inc., is committed to hiring candidates that are not afraid of hard work and willing to train in several areas of operations.
We make sure we meet your requirements and demands! We only provide candidates that meet the requirements and are qualified to work/train in your establishment. We conduct a Skype interview with each candidate. We also require an Introduction video from each candidate. When we send you resumes for review you will see all resumes in the same format (for easy viewing) an Introduction video link (where you can click and watch a video of the candidate), education, work experience and English test score.
We currently recruit for hotels all around the United States, including, Marriott, Hilton, Hyatt, Sheraton, Crown Plaza, etc. We specialize in recruiting for the following areas:
Rooms Division (including Front Office, Night Audit,Bell Attendant, Housekeeping,Concierge);
Food & Beverage (Banquets, Host/Hostess,Restaurant, Room Services,etc.);
Culinary (all levels);
Engineering,
Administrative,
Sales/Events,
Accounting
Retail/Tour Guide
Marketing, etc.
The Training/Internship Programs Includes and benefits:
1) J-1 visa up to 12 months (up to 18 months in non-hospitality).
The Internship/Traineeship Program places professionals, highly qualified, motivated in their field of expertise that match your hotel/employer.
Rooms Division (including Front Office, Night Audit, Bell Attendant, Housekeeping, Concierge);

Food & Beverage (Banquets, Host/Hostess, Restaurant, Room Services, etc.);

Culinary (all levels);
2) Work & Travel Program Includes:
State Department designated J-1 visa sponsor for Work/Travel.
Ideal for companies with additional staffing needs in the winter, spring or summer months.
3) Seasonal Work Program:
H-2B visa up to 10 months. The Seasonal Work Program helps companies fulfill seasonal and/or high peak staffing needs. Workers can come for 4 to 10 months, and companies are able to bring back the same eligible workers year after year. Employers compensate seasonal workers with the prevailing rate of pay for regular full-time employees in the same positions.
Ideal for companies with measurable 'seasonality.'
Flexible start and end dates.
Committed workers.
We handle the legal processing and paperwork.
We also assist in processing H1B, H3 and E3 visas. Our services are FREE to employers! For more information please contact kburris@ireservices.com
International Recruitment Exchange Services is now offering an exciting opportunity for US businesses to source staff through an innovative internship program. The program targets international students who are currently studying or recently graduated from university, and aims to equip them with professional skills that ensure a successful transition to the workforce.International Recruitment Exchange Services will be partnering with US businesses to provide this exciting program and pave the way forward for a new and abundant source of qualified staff.