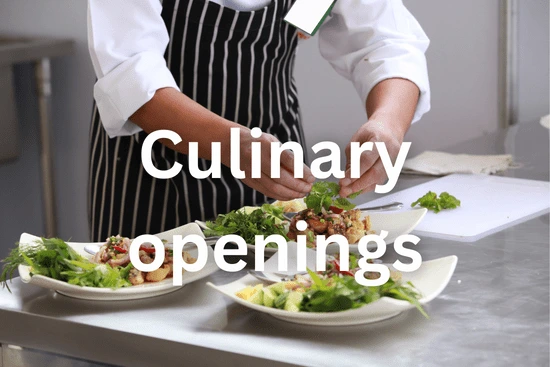 12 months Culinary J1 Opening in Manchester, VT
• Perform kitchen duties including, but not limited to, peeling, and cutting fruits & vegetables, assisting with banquet plate up, delivering food items for functions to various areas in the hotel
• Keep workstation clean and organized
• Adhere to standardized recipes to maintain consistency and meet standards
• Keep food waste to a minimum
• Work with chefs to ensure daily objectives are met
• Ensure workstation has proper level of stock and supplies
• Ensures all food products are handled, stored, prepared, and served safely in accordance with food safety guidelines
• Complete other job duties as assigned
Rate of Pay: $21 per hour
Housing: $110 per week an right across the street from host company.
Other benefits: Host will arrange airport pickup. Public transportation is available. Host will provide uniforms free of charge.