Job Category:
Housekeeping Supervisor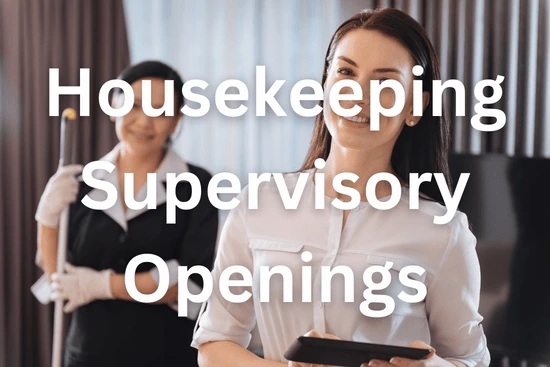 12 months J1 Housekeeping Supervisor Opening in San Antonio, Texas
Housekeeping Supervisor
Responsible for assisting the Executive Housekeeper in assigning and supervising all housekeeping Team Members.
Responsible for ensuring properly established standards and procedures for housekeeping staff as to brand and company standards.
Responsible for inspecting and evaluating the physical condition of guestroom and public area products.
Responsible for inventories of guest supplies and amenities including equipment monthly.
Responsible for communicating daily with other management, department heads, and employees to ensure proper operating procedures are in compliance.
Responsible for assisting in training all housekeeping Team Members as Room Attendants, House Persons, Room Inspectors, Laundry Attendants, and Housekeeping Supervisors.
Responsible for performing "other duties" as assigned by management.
Rate of Pay: $20+ per hour
Housing: Host will provide up to 7 days of accommodations upon arrival.
Other benefits: Host will arrange airport pickup. Host will provide uniforms free of charge.